Tonga Textiles
Founded by Zimbabwean-born artist, Jeremiah Makaza, this family run business has rapidly grown into a leading international exporter of Zimbabwean-made Sadza Batiks.Set in the heart of Tynwald Industrial Park in Harare, Zimbabwe, Tonga Textiles is comprised of a dedicated team of artisans.
Through art, we believe we can make a positive difference in society. Tonga Textiles employs both men and women in the community. Through our training program, our artisans are empowered to work for themselves, thus alleviating poverty within the community. Tonga Textiles is a fair-trade company.
Our values of sustainability practices, quality and teamwork are at the heart of all our work. Over the years, our products have evolved into contemporary pieces, showcasing the true essence of an African lifestyle. Our batiks are unique and every piece is authentic. The process is all hand-made and monitored to the very last detail.
Matr Boomie
MATR BOOMIE is a fair trade collection from India that marries modern design sensibility with inspiring traditional art forms, bringing people and cultures closer together. With the mission of creating opportunities for women and minorities to realize their creative, economic and leadership potential. They have grown to empower 20,000 artisans in 40 partner communities throughout India.
Silk Road Bazaar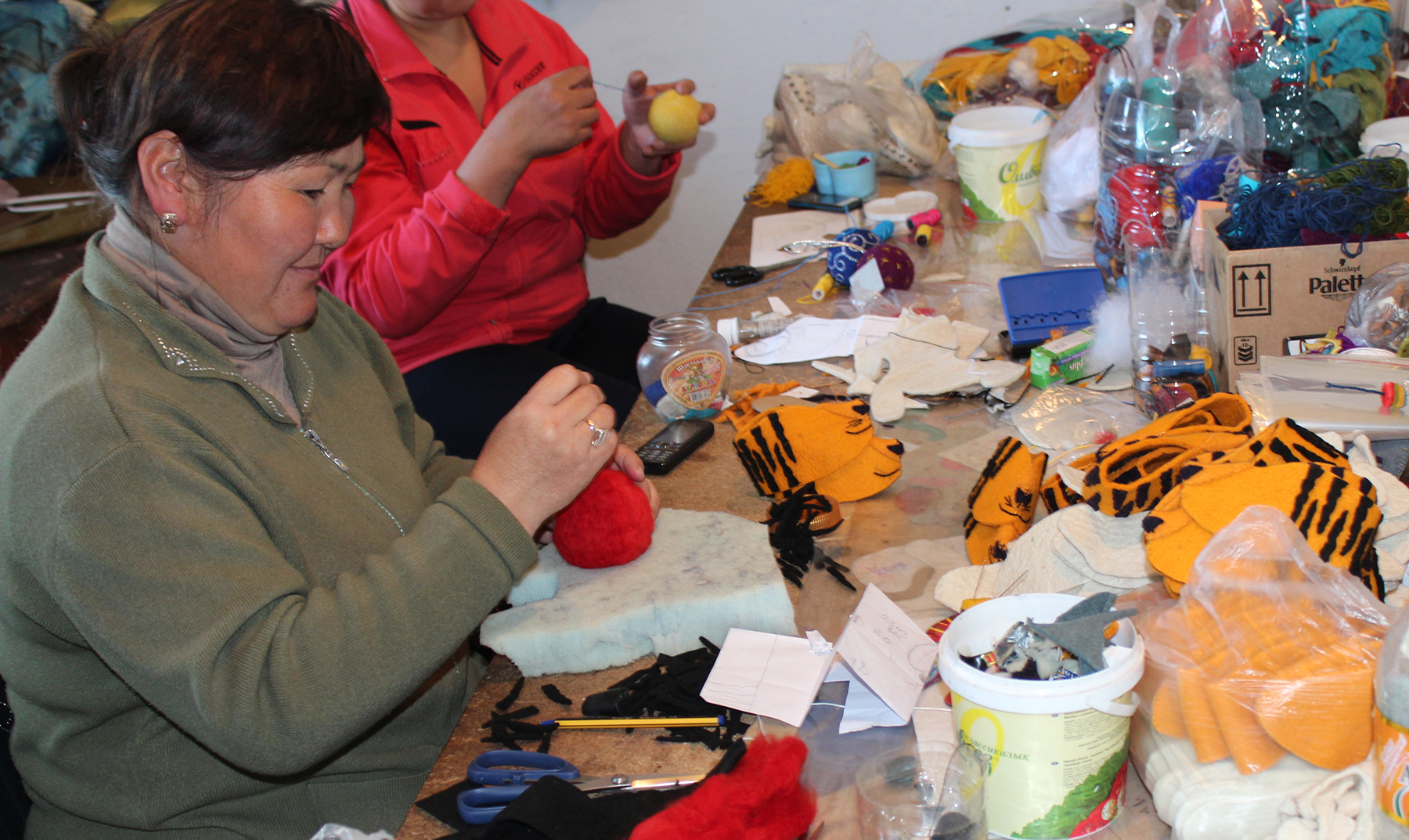 Silk Road Bazaar is a wholesale representative of marginalized artist groups located in Kyrgyzstan and throughout Central Asia. They connect with artists who are far from the capitals, who have limited market access, or who do not possess modern marketable skills but have carried on traditional craft culture.
Following the proverb, 'the best way to know a man is to walk a thousand miles in his shoes,' Silk Road believes that to know who we are working with and to understand their lives, we ourselves need to live like and with them. They live amongst their artist groups for an extended period of time, and during that time they help them become self-sustainable by developing their designs, management techniques, quality control and computer skills. All designs and collaborations are original works of Central Asian artists and Silk Road Bazaar.
Global Mamas
Global Mamas creates hand-crafted accessories, apparel, decor, and skin care items using traditional techniques, maintaining local artisanal skills. Each product is full of life and love, and is crafted with the utmost quality. The producers in the Global Mamas network have worked together for over a decade in Ghana, West Africa developing products that resonate with consumers all over the world, and in-turn have created prosperity for themselves and their families.
Encantada
There's no sign to find the small family-owned ceramic workshop in the state of Guanajuato. Behind the large wooden gate, women artisans are hand painting un-fired ceramics while men work the kilns, as they have since the late 70's. Each piece has personality from the dots and swirls to the hand-painted logo on the bottom. And each is lead free, microwave and dishwasher safe.
Esperanza en Accion 
Working with the fair trade organization Esperanza en Accion, men and women artisans in Nicaragua produce traditional pottery pieces that are world renowned. Artisans in San Juan de Oriente make the pottery using a manual kick wheel and finish the pieces using natural mineral oxides for the earthen colors. The fantastic flora and fauna of Nicaragua are the basis for stunning vase designs and novel wind instruments. The pottery is fired using a low-temperature technique so the vases are decorative as they do not hold water.
Mira Fair Trade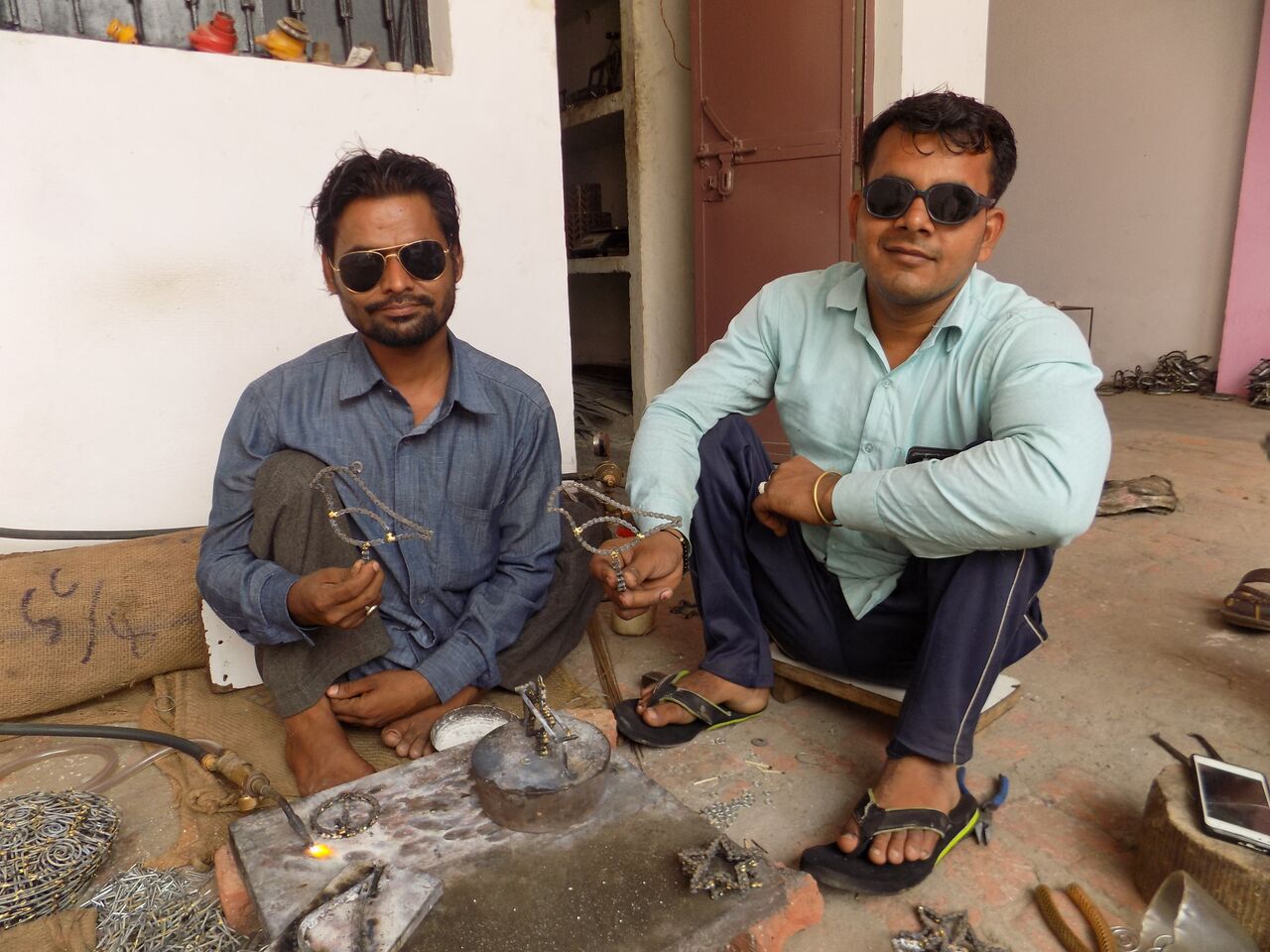 Mira Fair Trade strives to promote social justice by working directly with underprivileged artisans by paying them fair wages to help them develop the knowledge to support themselves and their families. They are committed to empowering women and underprivileged communities, and moving towards a global Fair Trade lifestyle through the promotion of the Fair Trade Principles.
Wild Woolies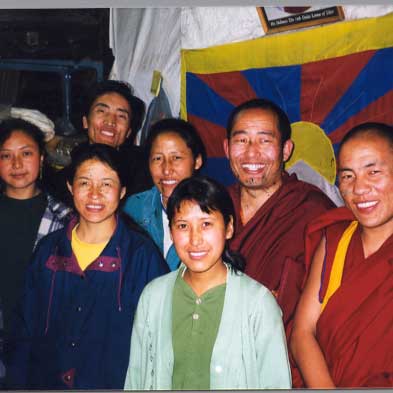 Walking into the Kathmandu production center's reception you are immediately greeted by a cheerful 'Namaste' ('I Salute the God Within You') with hands pressed together in a prayerful expression. Proceeding into any of the production halls you'll be greeted by a complete chorus of the same as dozens of ladies press felt into a variety of shapes, while others stitch, needle and applique to finish hundreds of different styles of decorative items for export.
Sheep's wool is an amazingly adaptable fiber. It can be dyed any color and when hand felted using warm mildly soapy water it can be molded into any shape, or then cut and sewn together as per your imagination. Because the felting and most of the stitching process is all done by hand with natural materials that can be sustainably harvested, hand felted products have a relatively soft impact on the environment. Commercial exports of felted products from Nepal have grown exponentially since around 2000, benefiting thousands of mostly women workers, production managers and family businesses who help support their families and educate their children with their earnings. 
Global Groove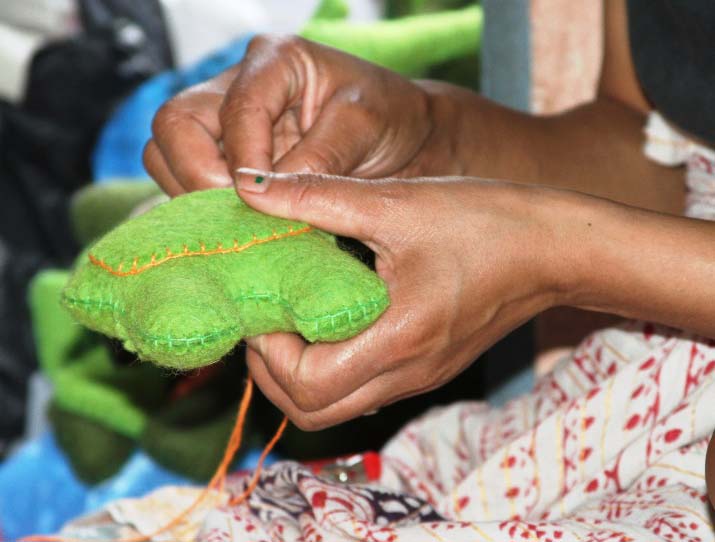 Global Groove is a fair trade organization working with women by supporting and developing artisan co-ops in Thailand and Nepal. The Fair Trade industry is expanding and we are proud to be a part of a sustainable movement that is changing lives. We design, develop, produce and source fairly traded lifestyle products with a commitment to the sustainability of production and the cultural heritage of the groups that we work with. We inhale its people, its landscapes, its colors, its flavors, its very scent, and we exhale to create inspirational products symbolic of our traveling experiences. Global Groove encourages travel because the knowledge, acceptance and understanding of different ways, people and ideas is the very colorful road to a respectful, safer, kinder world.
JeevanKala
JeevanKala is a social enterprise committed to the economic development and empowerment of Nepali artisans. All of our products are crafted by hand with an eye toward social impact, from the use of locally sourced and recycled raw materials to the preservation of traditional Nepali weaving techniques. A proud member of the Fair Trade Federation, JeevanKala has trained and employed more than 1,000 artisans in Nepal, with emphasis on women and the disabled. The sale of our products supports the livelihoods of the artisans who make them as well as the humanitarian programs of the non-profit Himalayan HealthCare, their parent organization.
Smolart
Our Soapstone is carved by the artists of SMOLArt a group of artists who live in the rural village of Tabaka, Kenya, the heart of soapstone crafts. The name, a shortened version of Small, Medium, and Large Artists, refers to the size of the soapstone products the artisans make, not their stature. Established in 1990, SMOLArt is a member of the WFTO, and as such assures that the artisans are paid a fair price for their work. In addition, the organization support community development by contributing to projects that improve living conditions, education, and health of their members and the village at large. 
Soapstone is mined from great pits in the area surrounding Kiisi, Kenya. The mined soapstone is then delivered to carvers who carve sculptures from the natural stone for the wholesale market, the color of which ranges from cream, to pink, to brown, to yellow, to black, to a marbling of all of them. Once carved, the craftspeople smooth rough edges of the soapstone with sandpaper dipped in water and polish the piece to a high gloss or paint African motifs in brilliant colors with etched accents.
All of the soapstone products we sell are completely handmade. The tools consist of household items from screwdrivers, hand drills, to switchblades. "Pangas," sword-like tools usually used for cutting down vegetation, are used to cleave the stone in the mines.
Sustainable Threads
Sustainable Threads is committed to cultivating long-term fair trade relationships with low-income artisan communities. The artisans they work with are scattered across India and face diverse challenges and social concerns. They have a specific emphasis on artisan cooperatives and groups employing marginalized women and aspire to provide these artisans access to fair wages, larger markets and secure, sustainable livelihoods.
Croix des Bouquets
When you visit Croix des Bouquets, the area of town known for Haitian metal art in the capital of Port-Au-Prince, you are met with a cacophony of tink, tink, tink as ball peen hammers strike sheets of steel. The sheets are cut from steel drums colored by oil and other liquids the drums at one time held. The process of turning sheets of metal into beautiful wall art is all done by hand, from cutting holes that become edges of trees and leaves, to accenting each lizard with a texture of scales, to painting or lacquering the final design. The artists are proud of their work, signing the pieces on the back side, leaving a raised, reversed signature on the front.
Caribbean Crafts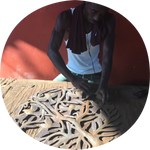 Founded in 1990 by a multinational group of young entrepreneurs, Caribbean Craft promotes employment in Haiti by training unskilled craftspeople, and by assisting the independent artisans through the introduction of new designs and new market outlets for painted Haitian metal art.
Caribbean Craft's specialty is the brightly colored, artistically hand-painted Haitian metal art wall hangings. These hand-painted Haitian metal art pieces are truly works of art. Wall art designs include painted metal geckos, painted metal dragonflies and painted metal frogs.
Jedando Handicrafts
Working with more than 100 individual carvers in Machakos, Kenya, Jedando Modern Handicrafts markets African handicrafts primarily made of wood and bone worldwide. Carving is a tradition in Kenya with the children learning the craft from their parents. Carved by hand using only rudimentary hand tools, olive wood bowls, salad serving sets, and animal-shaped napkin rings take shape from pieces of olive wood, mahogany, and mpingo, or "African Ebony".
An integral part of the organization's function is to educate the craftspeople on the need for reforestation to enable the products to be available for years to come and offer a sustainable income for generations. While wood carving provides the major income for many in the Machakos area, other craftspeople earn a living by further enhancing the products including painting the napkin rings and carving discarded animal bone for the handles of salad serving sets. Often the bone is "batiked" by placing wax on the white bone and dipping the bone a dark brown/black dye, resulting in patterns African mud cloth designs.
Imani Workshop
Based in Eldoret, Kenya, Imani Workshops was established in 2005 under the social enterprise wing of the Academic Model for Providing Access to Healthcare (AMPATH). AMPATH was created in response to the challenge of providing life-saving care in the face of the HIV pandemic in Kenya. AMPATH now treats over 60,000 HIV-positive persons, with almost 2,000 new patients being enrolled each month at over 500 clinical sites throughout western Kenya.
Imani Workshops is a fair trade, social enterprise created to provide hope and sustainable income opportunities for HIV+ and disabled persons. Along with medical services provided by AMPATH, Imani artisans are provided skills training and employment opportunities that give them and their children an avenue to rebuild their lives economically and socially.
Hamro Village
Hamro Village is a brand of fair trade products handcrafted in Nepal. The majestic Himalayas, the rugged mountains and the flora and fauna form the character of Nepal's 47 different ethnic groups, and this is reflected in distinctiveness of Hamro products. They believe in transparency based on open dialogue and respect with artisans to ensure better working conditions and greater equity. 
Township Art
Township Art is made across South Africa and Zimbabwe, Pieces in this category are made by a variety of artisans. The beaded animals are imported from South Africa but the artisans of Mhotsi Arts a co operative of twelve people,eight men and four women are situated in Chitungwiza,a township 15 kilometers south of Harare in Zimbabwe. The cooperative was formed in 2004 to enable market access to the North American market. During recent years daily life for the artisans has become more difficult as exporting from Zimbabwe has become a challenge leading the group to export from South Africa. Other pieces come from The Bat Shop and Gugu Crafters in South Africa.
Tili Glass Calypso Chile
Tili Glass Calypso Chile is a family owned business that operates from the family home. Marcela Cofre and her husband supported their family by making women's shoes until 1994 when the market for shoes dropped dramatically as cheaper imports flooded the market.
After dabbling in various types of crafts, Marcela found a particular talent for glass making, building a sustainable business to support her family as well as the families of others who she has trained to help make glass products, specializing in fashion jewelry. As a member of the WFTO, Marcela operates the business under the auspices of fair trade, ensuring that all of the artisans and craftspeople are paid a fair price for their work.