Regular price
Sale price
$29.99
Unit price
per
Sale
Sold out
This decorative Nine Men Norris game box is hand-carved from Sheesham wood.  The top lifts to store the bag of pegs.  This is a fun game and also a decorative piece that looks great out on a table or shelf.  The hand-crafted nature makes this a special game box that is one of a kind.  Instructions included. 
Product Features:
Type: Games.
Colors: Stained wood.
Materials: Sheesham Wood. 
Dimensions: When closed, the box measures 4.5 inches square by 1 inch tall.
Games Pieces included: pegs in a cloth bag.
Story behind the Art: 
The hand-carved games are crafted in Saharanpur in the region of Uttar Pradesh, India that is well-known for the ancient woodcarving techniques.   Temples in this region bear witness to the early talent of artisans in that region.  Today, the craft is still practiced using hand tools that are much the same.  
Brief Game Summary:  
Nine men's morris is a strategy board game for two players dating at least to the Roman Empire. The board consists of a grid with twenty-four intersections or "points." Each player starts with nine pieces (one with the light color, and the other the dark). Players try to form "mills" - three of their own pieces on contiguous points in a straight line, vertically or horizontally - allowing a player to remove an opponent's piece from the game. The overall objective being to reduce the number of opponent's pieces to less than three, or to render the opponent unable to play. 
Due to the handmade nature, slight variations in size, color, shape, pattern, or other characteristics may be evident. Each piece is truly a unique work of art, lovingly crafted by hand.
Share
View full details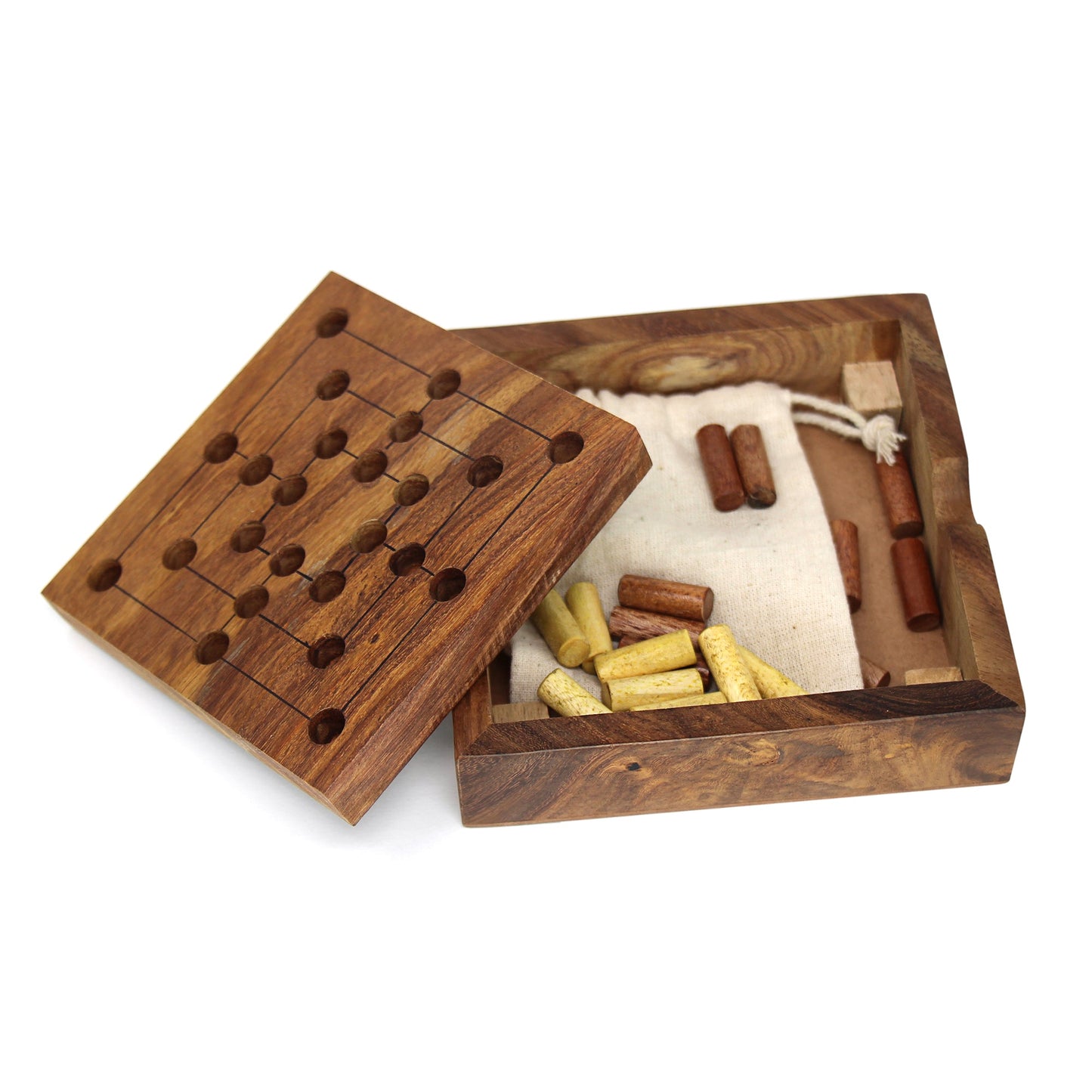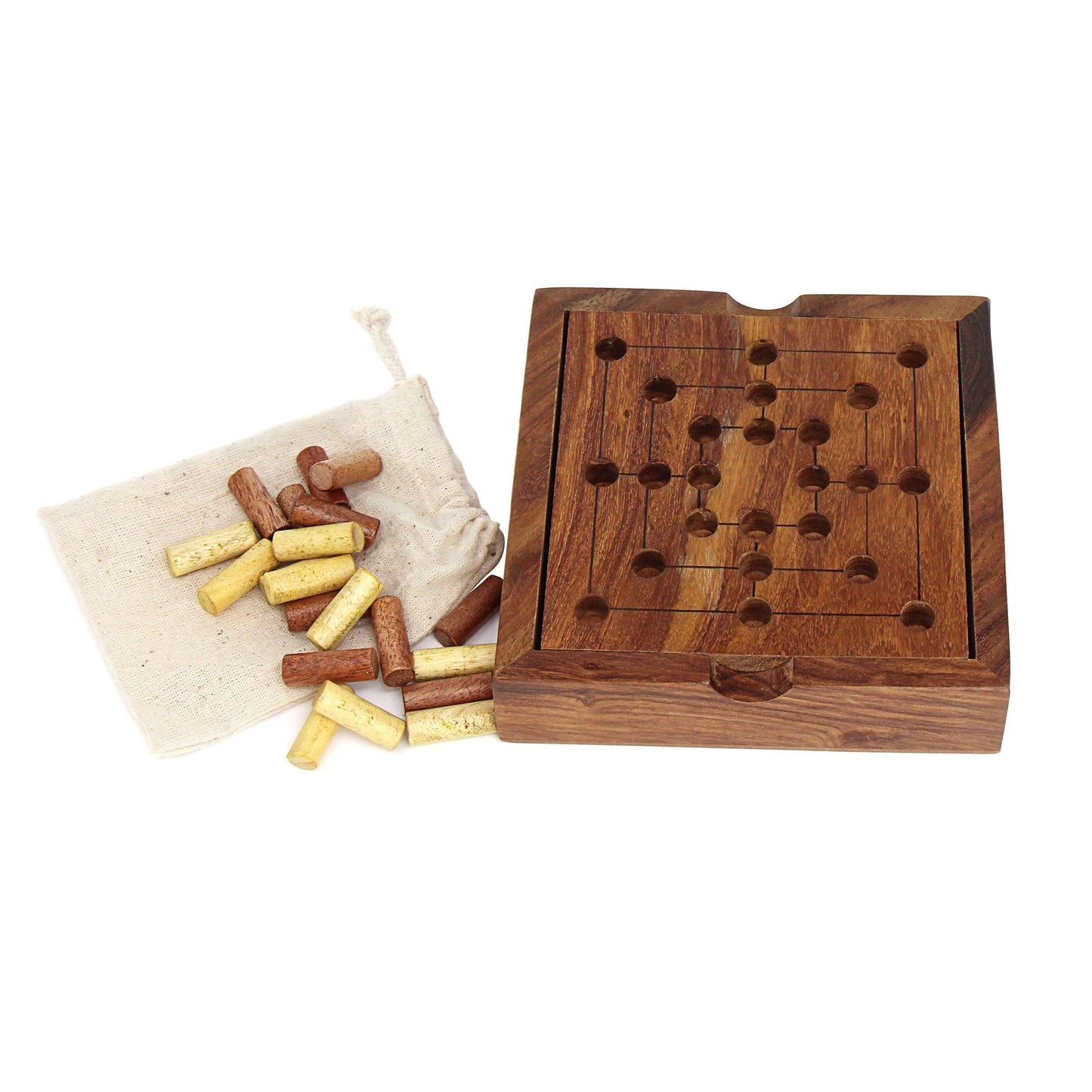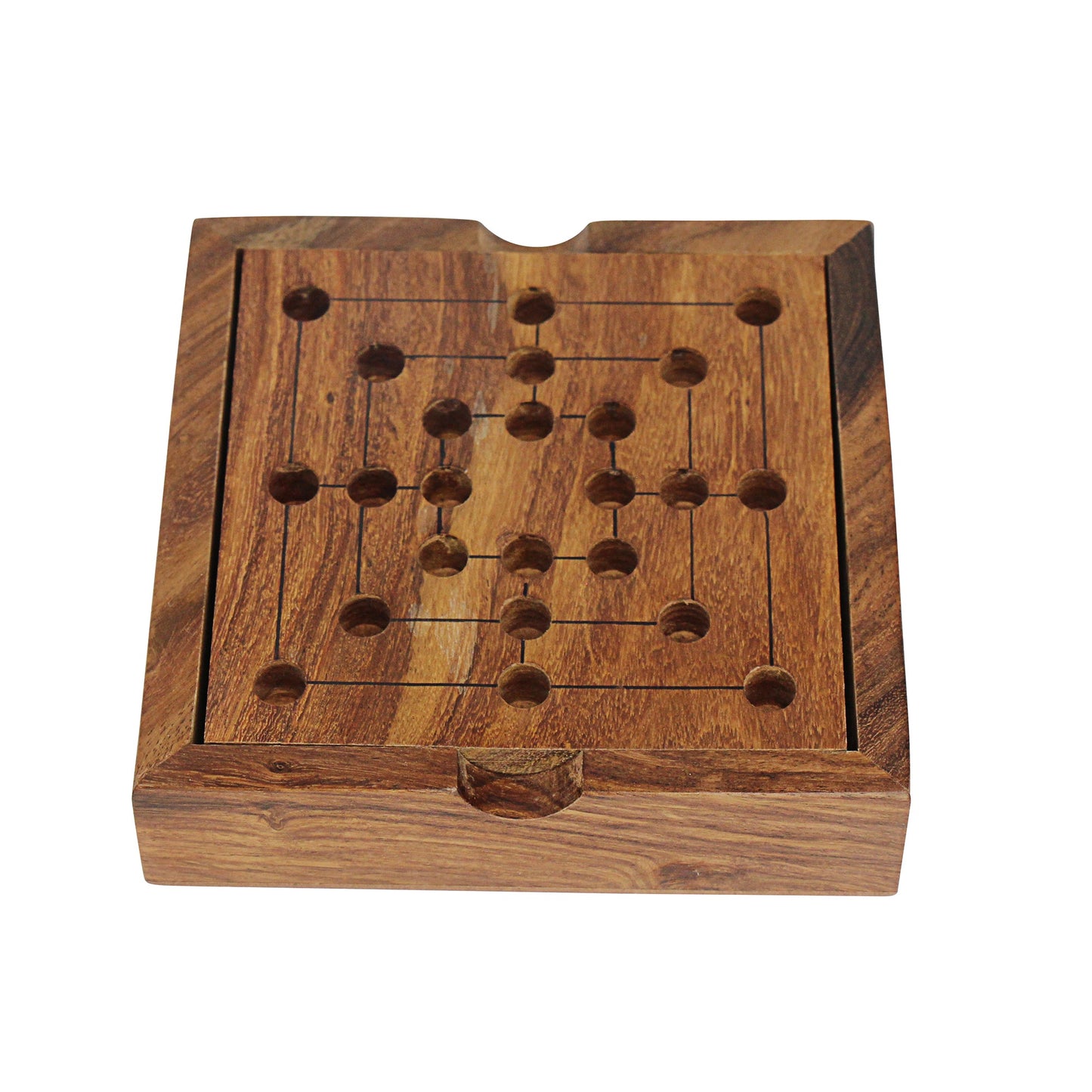 We source from brands that respect our same ethics and sustainability standards: natural, recycled, and non-toxic materials, handmade and authentic production, and fair trade artisan pay. Our collections inspire a decor style that brings nature indoors, with bold modern designs that use traditional methods of craftsmanship.
1-3 Day Delivery

We ship using calculated shipping with UPS and USPS for the most accurate checkout rates. Tracking info will be sent as soon as your order is shipped.

Returns & Exchanges

30 day return period from the date of delivery and unlimited time for exchanges. We cover the cost of return shipping if your item does not arrive in perfect condition.