Regular price
Sale price
$60.00
Unit price
per
Sale
Sold out
The molcajete is a century-old mortar and pestle made entirely of volcanic stone that is commonly used in Mexico. Its rough surface is ideal for grinding and releasing flavorful oils from vegetables and spices. Like cast-iron, a molcajete bowl can go in the oven and retain heat for an hour. It also picks up flavors over time, continually enhancing the foods you're working with. Perfect for making fresh salsa, guacamole, mole, and more.

Characteristics:
Improves continually with usage over time: 

Nothing compares to the flavors that volcanic stone brings out of spices and vegetables. The more you use it, the more flavor and character you get. 

Better with care: Just like cast iron, the traditional molcajete needs to be cured or "broken in". Small grains of the rock can loosen from the surface when it's first used, which can give your food a gritty texture. Curing helps smooth the surface.
Better with friends: The m

olcajete can make guacamole for one, but it's so exciting to use that everyone loves to gather around. Grab some chips and

 grab some friends and break out your molcajete! You'll never forget to buy avocados again!
Tortilla basket included: Each molcajete is packed in a tortilla basket made of handwoven palm leaves. Each one is unique in color and pattern. You can use the basket for corn chips or tortillas.
Recommended method for curing before first use: 
Rinse the molcajete with water (or let soak in water overnight), then clean with a wire brush, or toothbrush, to get rid of surface debris and dust.

Place enough rice to make an even layer across the bottom of the molcajete.

Pour in about a tablespoon of water, then use the pestle to work the rice up and around the entire inner surface of the molcajete until the rice has formed a gray paste.

Rinse out the paste, and repeat the rice grinding until the resulting paste is no longer gray.

You can then repeat with garlic, onion, cumin seeds, rock salt, or cilantro to add flavor before your first use.
Details:
Made in Mexico by Verve Culture
Share
View full details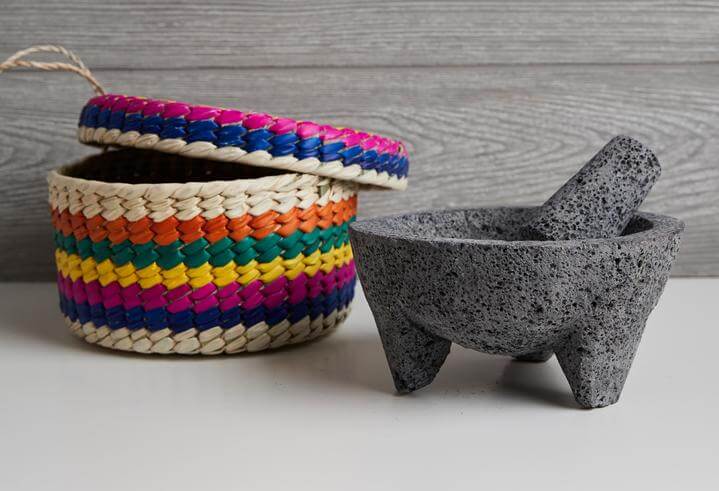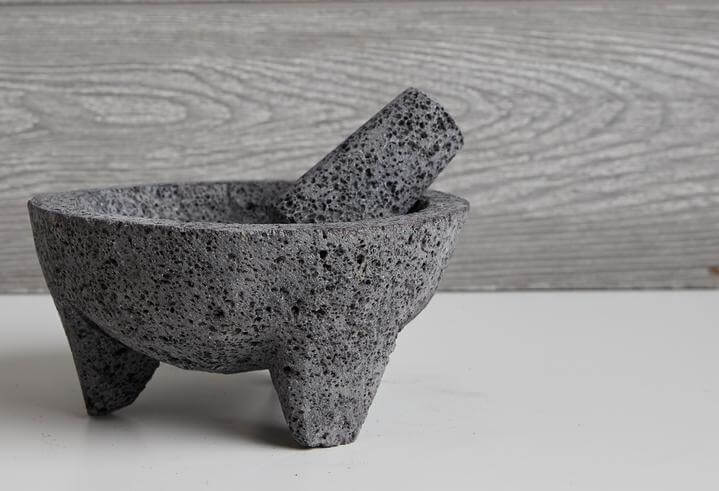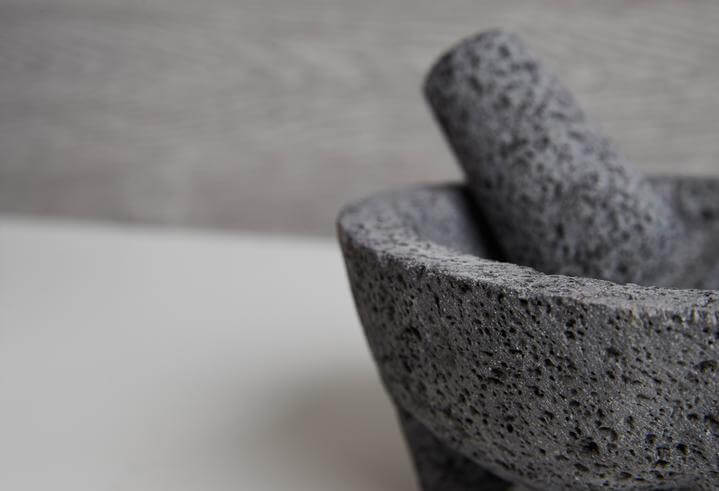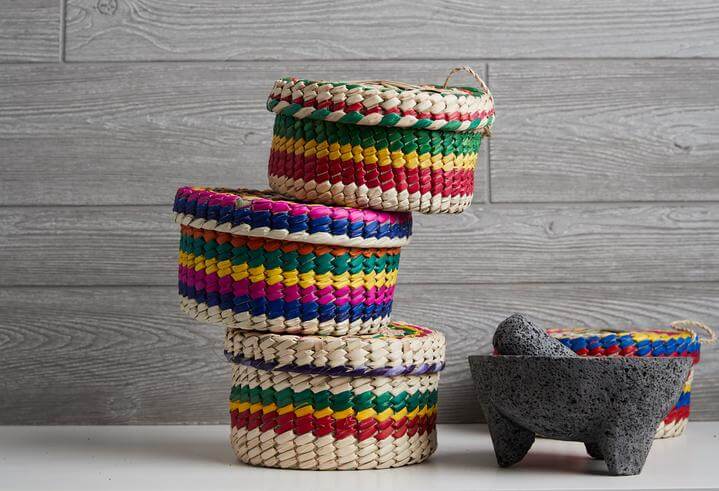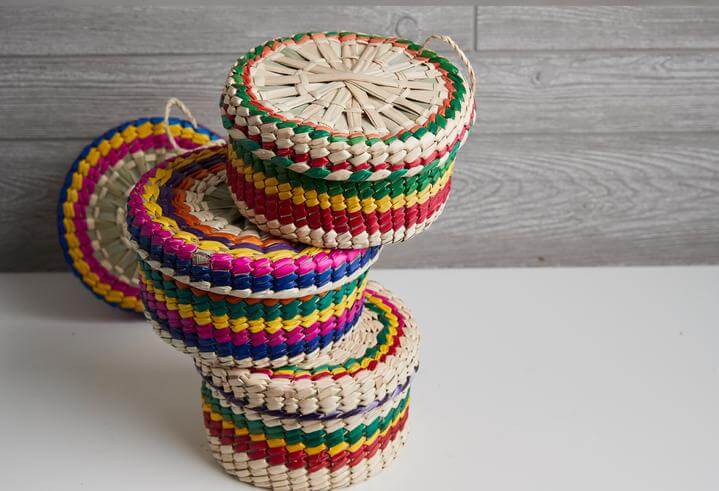 We source from brands that respect our same ethics and sustainability standards: natural, recycled, and non-toxic materials, handmade and authentic production, and fair trade artisan pay. Our collections inspire a decor style that brings nature indoors, with bold modern designs that use traditional methods of craftsmanship.
1-3 Day Delivery

We ship using calculated shipping with UPS and USPS for the most accurate checkout rates. Tracking info will be sent as soon as your order is shipped.

Returns & Exchanges

30 day return period from the date of delivery and unlimited time for exchanges. We cover the cost of return shipping if your item does not arrive in perfect condition.